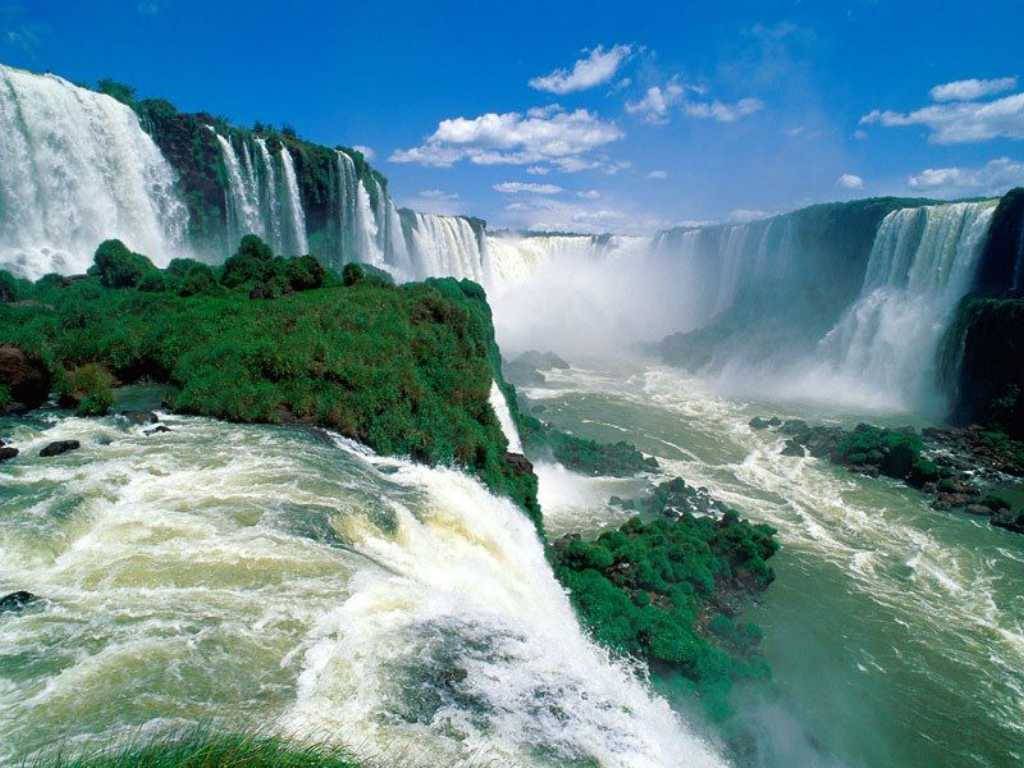 Victoria Falls (or Mosi-oa-Tunya (Tokaleya Tonga: the Smoke that Thunders) is one of the most popular natural wonders which lie in the province of Matabeleland North, Zimbabwe. It is on the southern bank of Zambezi River and interconnected by railway and road to two cities: Hwange and Bulawayo
It is situated in south of Africa between Zambia and Zimbabwe and contains two national parks, Mosi-oa-Tunya national Park in Zambia and Victoria Fall National Park in Zimbabwe. Spending money for a trip to South Africa for witnessing the great falls with family, totally worth it!
The peak season for tourism is during rainy season. People can enjoy the splash of full force of water being sprayed, the extraordinary hues of a rainbow and the noises. However during dry season, the Victoria Falls can be seen clearly from Zambian side.
While it is neither the highest nor the widest waterfall in the world, it is classified as the largest, based on its width of 1,708 metres (5,604 ft) and height of 108 metres (354 ft), resulting in the world's largest sheet of falling water. Victoria Falls is roughly twice the height of North America's Niagara Falls and well over twice the width of its Horseshoe Falls. In height and width Victoria Falls is rivalled only by Argentina and Brazil's Iguazu Falls.
A famous feature is the naturally formed Devil's Pool, near the edge of the falls on Livingstone Island on the Zambian side. When the river flow is at a certain level, usually between September and December, a rock barrier forms an eddy with minimal current, allowing adventurous swimmers to splash around in relative safety a few feet from the point where the water cascades over the falls.